We still have a blue sign. We're working on it, though. Auckland Council has to get sick of hearing from us eventually!
May 25th: Next folk club!
If you have any small round or square tables, could you bring one? I really like the "cafe" atmosphere they create at the Titirangi Folk Club: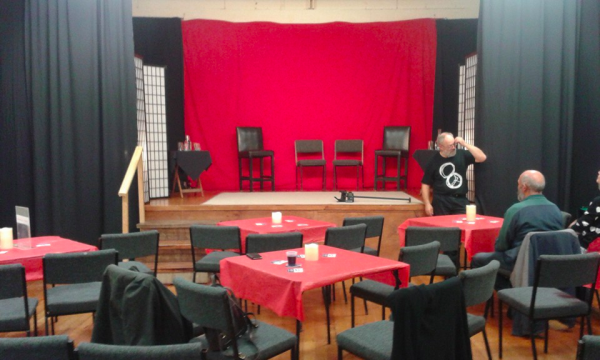 I've got one table I can bring. Three or four more would be nice!
May 31st: Bluegrass concert with Hot Diggity!
"Private" concert just for YOU. $10 at the door. 7pm start.