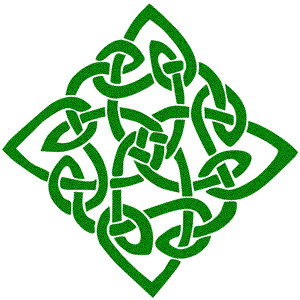 Introducing the Puhoi Celtic Sessions
The Puhoi Celtic Sessions (PCS) meets to play Celtic, mostly Scottish and Irish, folk music for enjoyment. Our meetings are not performances – just a circle of folk-music loving players and singers. Some people attend just for the pleasure of listening.
We started the group in February 2016.
The Puhoi Celtic Sessions meets once per fortnight in the Mahurangi West Hall.
Please contact Alan Wagstaff for details via the Puhoi Celtic Sessions Facebook page. Thursdays at 7.15pm till about 10.15pm. We have about 40 musicians in our group with some 30 or so turning up, on average, each session. There are accordionists, fiddlers, harpists, guitarists, bassists, mandolin players, flautists, pipers, concertina players, and whistle players in the group. To help folks learn the material, we run a 'dropbox' that contains the parts and sound files for all the pieces we do. Each piece is arranged in six separate parts and, those who like to play from the scores can do so – the sound files in the dropbox (aiffs) help those who prefer to play 'by ear'. Our repertoire is about 50/50 songs to tunes.
We encourage all people with a love of this music to join with us. If you do come along, you'll receive a warm welcome. You can request to join our mailing list and get access to our dropbox by emailing Alan Wagstaff. Don't hesitate to ask if you want more information.
Alan Wagstaff
ph: 0274 836 023
alanw@ihug.co.nz
The repertoire:
A Fig for a Kiss
Afton Water
Ailie Bain o' the Glen
A Man is in Love
All Things Were Quite Silent
Aloysius
Aly's Waltz
Arthur McBride
Ashokan Farewell
As I Roved Out
Back Home in Derry
Banks and Braes
Black Velvet Band
Bonnie Lassie-O
Bonnie Ship 'The Diamond'
Brian Boru's March
Bridget O'Malley
Candlemas Carol
Carrickfergus
Cliffs of Doneen
Cooley's Reel
Dainty Davie
Dark Island
Drowsy Maggie
Hewlet (RENAMED)
I Married an Old Man
I'll Tell Me Ma
Irish Rover
John Anderson
Johnny I Hardly Knew Ya
Keep the Smoke from Rising
Kerry slide
Kesh Jig
King of the Fairies
Land of the Leal
Limerick Lassies
Little Beggarman
Mairi's Wedding
Mares on the Moorland
Merry Blacksmith
Mist Covered Mountain
Molly Whuppie
Mountain Dew
Mrs Martin's/Foxy Mary
Old Grey Cat
Ode to Whiskey
Planxty Burke
Parting Glass
Raglan Road
Red is the Rose
Rights of Man (hornpipe)
Rocks of Brae
Salley Gardens
Si Bheog Si mor
Slockit Light
Soldier Soldier
Song for Ireland
Spanish Lady
Star if the County Down
Strange Boat
Tell Me What You See
The Oakam Poachers
The Yellow Hair'd Laddie
The Spell
Wee Mairi from Uisk
Whiskey in the Jar