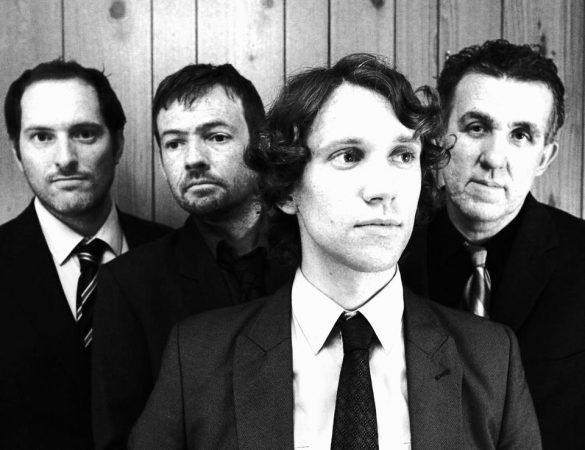 It is not too early to block out this date on your calendar. The Company are an outstanding 4 piece bluegrass band from Australia, headed by New Zealander George Jackson (multiple-time winner of Australia's golden fiddle championship). They truly are too good. They are highly sought after at festivals all over the world. If you like bluegrass, you're going to love The Company. If you don't like bluegrass yet, you will after you see them play.
Doors open at 7:30 pm.  Tickets $20, available from Eventfinda: http://www.eventfinda.co.nz/2017/the-company-australian-bluegrass/auckland/leigh or at the door.
http://www.thecompanybluegrass.com/wordpress/
"A masterclass in bluegrass" Sean Sennett, The Australian
"The Brisbane-based quartet is at the pinnacle of the Australian acoustic country scene." David Costello, Courier Mail
"Fantastic! … This band is raising the bar for acoustic musicians in Australia" 3-time Golden Guitar winner, Hamish Davidson of the Davidson Brothers
Boasting two Australian Bluegrass champions on guitar, fiddle and banjo, The Company have a passion for high-energy original and traditional acoustic music. The playing and singing is crisp, melodic and soulful. In concert you witness the band's virtuosity but also a wry humour and engaging camaraderie. Highly regarded for their originality, they've appeared at major music festivals around Australia (Port Fairy, Woodford, Tamworth Country Music Festival, Queensland Music Festival, National Folk Festival, Mountain Grass Festival etc) and the UK (Hebridean Celtic Music Festival, Belladrum Music Festival) and have been featured on local ABC radio and ABC Radio National.
The Company includes George Jackson (Fiddle/Banjo), Michael Patrick (Mandolin/Fiddle), Markus Karlsen (Bass) and Jamie Clarke (Guitar).