What a string of amazing music we've had at the hall! Rachel Dawick played the guest spot for our first folk club night of the year. She last played at the hall for the launch of her Boundary Riders project, which has since gone on to being adapted as a musical theatre piece in Scotland. Rachel played a delightful solo set, including tales of her many travels and adventures and songs from her numerous musical projects.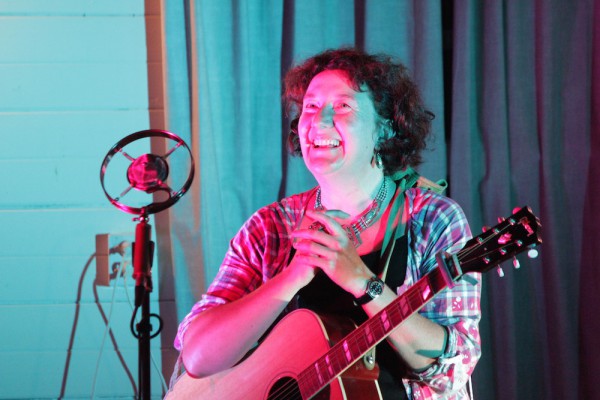 On the 2nd of February we had Kirsty Bromley, Gillian Boucher and Bob McNeill. Kirsty is a UK folk singer who has been touring NZ and Australia since October, to great acclaim. She performed a solo a cappella set of traditional and original songs. In the second half, noted fiddler Gillian Boucher and Tui Award winner Bob McNeill played a lively set of traditional celtic fiddle tunes and original songs written by Bob.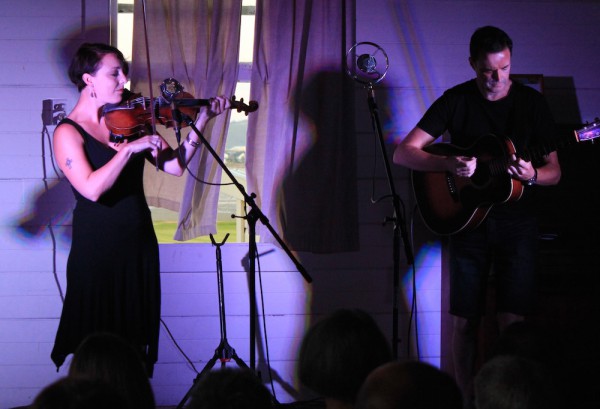 On Waitangi day we had a very special treat when Fiddle Pie brought their old time country music dance and variety show to the hall. It was an evening of the most infectious and exciting music. The show started with a lovely piano recital from band member Hannah. The six members of Fiddle Pie are very talented multi-instrumentalists and singers, and they swapped instruments between nearly every song. Band member "T" is a professional square dance calling and had most of the audience up and dancing. He also lead us in a waltz and Texas two-step. It was an all-around fun evening! We very much hope they'll come back again next year!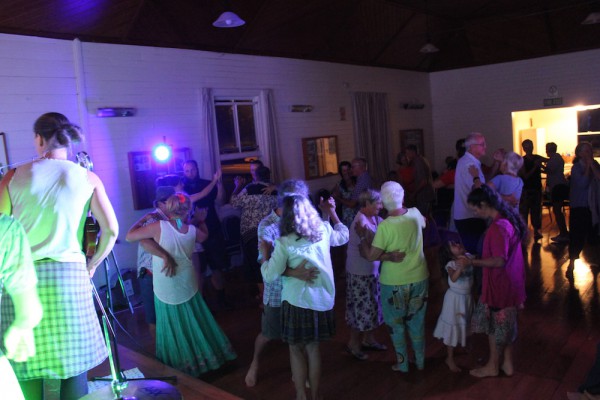 Next folk club is Monday, February 29th, doors open at 6:30pm, floor singers start at 7pm sharp. Special guest is Keith Levy.