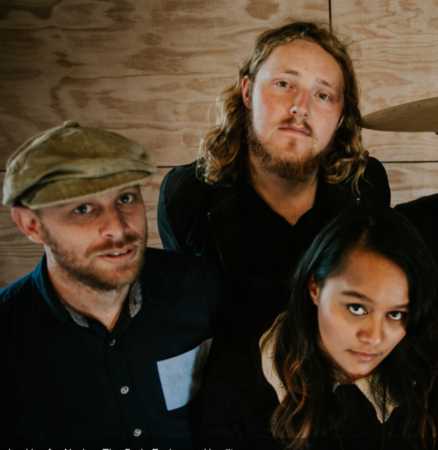 July club night is Monday the 26th.  Our guests will be the incredible Looking for Alaska, rescheduled from our March Club night.  The music they make is simply phenomenal: soaring acoustic ballads driven by Aaron Gott's instrumental brilliance and Amy Maynard's powerful, soaring vocals.  They are a band not to be missed!
Monday, July 26, $10, 6:45pm doors open, 7pm floor singers, guests after the half time supper break.
---
We are sad to have to report that the We Mavericks show on Sunday, 27 September has been cancelled due to the collapse of the Australia – New Zealand travel bubble.
In its place we will have the second instalment of the Whangateau Folk Radio Hour, special guests to be announced.