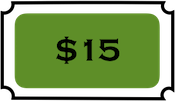 We are sorry. Online registration for this event has closed.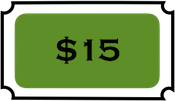 Regular club night. Floor singers in the first half. E-mail to sign up!
DENNIS DUIGAN
From the sleepy foot hills of the Bunyas to the bustling dive bars of the big smoke, you can find Dennis twangin' and sangin' heartfelt songs of broken love, hardship and sorrow. Like a rusty plow tilling timeless musical soils, he has dug up and dusted off a selection of Oldtime, pre-war blues and mountain folk songs, that speak to the ever-present woes of humanity.
Possessing a powerful set of pipes that are equal parts soulful and high lonesome, Dennis's repertoire draws from both the vast canon of American roots music, and a growing body of his own Southern flavoured original creations. Live performances gravitate between upbeat toe tappers and pensive melancholic ballads, occasionally unearthing a fiddle tune or country blues rag, to pay homage to the great pickers and players of the past.
A former heavy metal reprobate who defected and took up residence in the Americana folk music camp, Dennis has a lingering penchant for intricate and nuanced playing. This love of all things dexterous and stringy led to a deep appreciation of fingerstyle blues, flatpicked guitar, clawhammer banjo and bluegrass mandolin, the techniques that craft the bulk of his musical repertoire. Dennis currently performs as both a solo musician and with the Ragtone Ramblers.  
RAMBLIN' ASH
You might find 
Ramblin
' Ash Constance pickin' old country songs for grey nomads at a free camp in rural Victoria, or playing at a crowded blues bar in Brisbane city – wherever and whenever she turns up, there is always a story to be told and a tune to be sung.
With a voice like birdsong and the rollicking, rough and tumble of a true traveller she will break your heart, then charm your socks off and leave you longing for a life on the road.