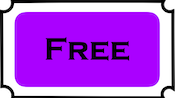 We are sorry. Online registration for this event has closed.
June 28th and 29th, 2019.
Ngā Uri o Te Tai: Whānau Tahi is an art exhibition part of a whānau focused project in Whangateau, Aotearoa. Now in its second year, the project seeks to document, record, and preserve Matauranga Māori in my whānau as Tangata Whenua Māori and Tauiwi. Embodying Moananuiakiwa and us as its Uri, the offspring of the tide, the kaupapa seeks to share our kōrero tukuiho and our living histories navigating from Aotearoa to our ancestral home of Hawaiki. Continuing a lineage of Māori portraits, the project focuses on retaining the lived histories of people in my whānau, our mahi, and our taonga. Opening a wāhi at our ahikā we greet all people with open arms to come an engage with this prestigious part of our kaupapa.
– Arapeta Ashton