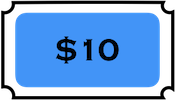 We are sorry. Online registration for this event has closed.
Alpaca Social Club in full concert. $15 at the door. Show starts at 7:30pm.
"A pyrotechnic display of dazzling virtuosity" – The Northern Advocate
'A Quantum Leaping Musical Curiosity" – The Irish Times
The Alpaca Social Club is the bringing together of 2 kindred musical souls. Both musical adventurers and travellers, on different instruments and across a multitude of styles, Jon Sanders and Craig Denham are something of a live phenomenon. With strong roots in acoustic music, celtic trad, gypsy swing and various world music styles and playing "The music they love from wherever that comes from" they're always ready to take live music into unexpected places with skill, humour, passion and a sense of adventure. On this gig they will be joined with renowned vocalist/songstress/piano player Caitlin Smith. They toured with her a number of years ago but the tour was disrupted by the Kaikoura Earthquake so they missed the Nelson and Golden Bay parts of the tour. They've brought Caitlin on board again for 3 special gigs in the area.
Jon Sanders on Gazouki (Bozouki/Guitar hybrid) Bass and Vocals
Craig Denham on Accordion, Keyboards, Whistles and Vocals
https://youtu.be/SIJYETkCSeA
https://youtu.be/47ZJFf1p8m4
http://www.facebook.com/alpacasocialclub