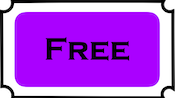 We are sorry. Online registration for this event has closed.
7pm, Friday, 5 June 2020.
Come out to Whangateau Hall to celebrate the re-opening of New Zealand after the Covid19 Lockdown. The Pipis will play some tunes, and other musicians are welcome to perform a couple numbers as well, there will be a sign-up sheet.
Due to continued Covid19 Alert Level 2 restrictions, this event is limited to 40 people! You MUST REGISTER to attend. Entry is free (donations are accepted at the door), but you must pre-register.  Bring your own supper and beverages for half time, because we aren't clear on the whole shared-food thing for groups yet. Probably best to play it safe, eh?
You don't have to wear a mask, but we won't look at you funny if you choose to do so.
Doors open at 6:45pm.
We will Livestream this evening on the Whangateau Hall and Pipi Picker Facebook pages. So, if you miss out on tickets, or you aren't ready to go out amongst people yet for whatever reason, you can still partake from the safety and comfort of your own home.