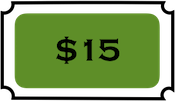 We are sorry. Online registration for this event has closed.
The Czech Mates are a newly formed trio from Prague put together specially to tour NZ in 2020. Featuring Anna Kurkova on vocals, flute and saxophone, Vladimir Hajek on guitar and vocals and Craig Denham (NZ) on Accordion, percussion and vocals.
The band plays a lively mix of Moravian, Slovak, Gypsy Swing, Balkan, Folk, Pop and Original Music from the streets and cafes of Prague.
Anna Kurkova was born in Prague and started playing music at age 6. She studied classical flute at the Jaroslav Ježek conservatory in Prague and went on to continue studying jazz saxophone there. She loves a diverse range of styles and plays in 5 different bands in Prague from Latin and Spanish Rhumba to Gypsy Swing and street music.
Vladmir Hajek is from Znojmo in Moravia. He started learning clarinet as a child but later fell in love with the guitar and went on to study classical guitar at the conservatory. He was music teacher at a number of schools and music schools in Prague but more recently has given up the teaching to pursue performance full time.  He also plays in a diverse mix of line-ups in Prague from Irish Pub duo (with Craig) through to a classical guitar duo and wedding band. He also conducts a womens choir.
Craig Denham is a multi-instrumentalist well known to New Zealand audiences having been a part of the local music scene for many years. He has toured the country extensively and played numerous festivals.  Craig divides his time between Prague and New Zealand and has a number of different musical projects in both places.
Show starts at 7:30pm. Tickets $15 online or at the door.