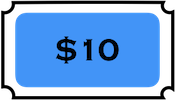 We are sorry. Online registration for this event has closed.
Your September club night host is Krissy Jackson. Floor singers in the first half, e-mail fiddlernz@gmail.com for your spot.
Tickets are now available: https://whangateau.co.nz/qsot-event/club-night-with-krissy-jackson-and-friends/30_09-2019-700pm/
About Krissy Jackson:
'An extraordinary musician and heartfelt performer' – Reb Fountain
Krissy lives, breathes and sings music.  She has been studying violin since she was 2, teaching since she was 12, but her heart lies in performance; it's on stage that we hear Krissy's reverent commitment to music come to life.  Immersed in New Zealand's folk scene and coveted for her musical ear and dedication to her art, Krissy dances with melody and tone; always honouring the music, in all ways making it her own. Touring from Whangarei to Dunedin and everywhere in between Krissy plays blue grass to folk punk, gypsy rock to classical Indian folk.  She has performed with the likes of Reb Fountain, The Frank Burkitt Band, Sargum Fusion, Albi and the Wolves and most recently Aotearoa's most hard working band The Eastern.  A true troubadour and talent, Krissy Jackson's music is not to be missed.